Click on the photo below to navigate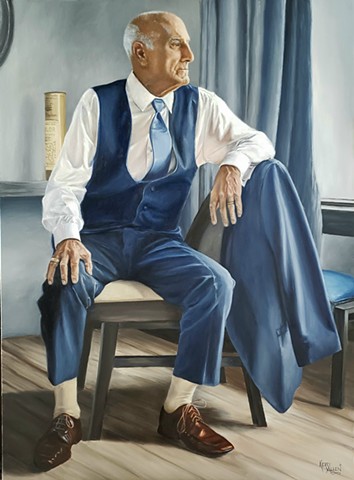 I am a realist artist and New Orleans native, pursuing a creative life guided by my faith in God and belief that we should fully develop the gifts we are given. I am motivated by an intrinsic desire to become the best artist I can be, and by the beauty that surrounds me, both natural and manufactured.
My paintings are oil on canvas. I also produce charcoal drawings, graphite drawings and wall murals.
Major credit cards accepted. Contact the artist to purchase directly with a credit card.
Purchase may be made via Pay Pal (Domestic orders only).
To purchase using Pay Pal, click on the price button.
To commission a painting or other artwork, contact me by clicking on the "Contact" button at the upper left of this page.
Click on a heading at the top of this page to begin navigating my site.
Pictured: "Mr. Babineaux" 2022
(oil on canvas, 22" x 30", framed,)