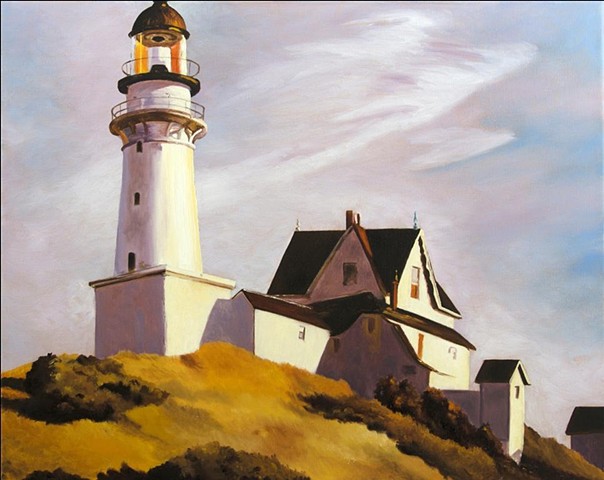 "The Lighthouse at Two Lights"
Master Copy - Originally painted by Edward Hopper
Oil on canvas - Unframed
16" x 20"
2010
This is a Master Copy, painted as a copy of an existing painting by a master artist. This painting was originally painted by Edward Hopper, a famous twentieth century artist. Master Copies are excellent exercises in studying technique, and many artists paint such copies. Note: this is not an original Edward Hopper painting, but a copy done by me.
If you are interested in owning a painting by one of the masters but do not have a million-dollar budget, contact me with your request. I may be able to paint a Master Copy of one of your favorite paintings. Yes, this is legal.
Contact me for details, size and pricing by clicking on the "Contact" button.
Sold